In the twilight years of the sixteenth century the philosopher Francis Bacon took up his quill and ink, prepared a fresh sheet of vellum and wrote the words "KNOWLEDGE IS POWER".  And in that moment, in a humble room lit by tallow candles, a moment in history was born – largely unnoticed by the vast majority of mankind.
"Knowledge is Power" – This well-known epigram has outlived its writer, outlived governments, outlived nations, and resonates today with more importance and relevance than ever before.
Take a quantum leap forward to the 21st century, and the turbulent waters of the World Wide Web, and this deceptively simple phrase has assumed a greater importance than Bacon could ever have imagined. The pursuit of knowledge has become a holy grail for agencies seeking the lifeblood of information to help their businesses thrive and prosper.
Conversion Tracking is one of the most effective means to access a treasure trove of information about the online marketplace and the creatures that inhabit it. This cutting edge technology has become a modern day Big Brother, harvesting invaluable information about your clients, their shopping habits, their internet journeys, and a wealth of vital intelligence, allowing you to home in on your customer base with ever more accurate precision.
Want to make more revenue?
What are your customers doing?
Targeting your customers and clients has become an efficient and profitable method used by thousands of online businesses to sharpen and fine-tuning their marketing strategies. Companies casting a wide net with their advertising operations often see little return for their costly and extravagant campaigns. Once again the old phrase "Knowledge is power" asserts its importance. Conversion Tracking will tell you who your customers are, where they are, their online habits…all the information you need to anticipate their personal needs and preferences. Conversion Tracking will sift and separate the key information needed by businesses to target their clients in a timely and cost-effective fashion.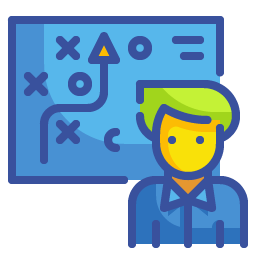 What is Conversion Tracking?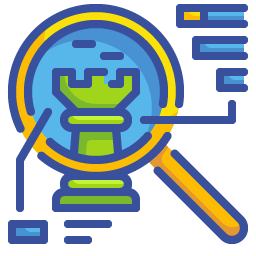 Conversion Tracking is a vital part of the digital marketing process. It records the movements, actions and habits of your website visitors. How many of those visitors purchased a product or service? What route did they take before pressing the "Buy" button? How many visitors signed up for your newsletter? How many filled in your online form? How many took one look at your product or service and promptly made a beeline for a rival website?
Clicks, calls, queries, purchases and preferences – an abundance of information providing you with a valuable insight into the thoughts, feelings and purchasing whims of your customers. Conversion Tracking can supply you with an embarrassment of riches allowing you to streamline and maximise your advertising potential.
Want to make more revenue?
Benefits of Conversion Tracking
Conversion Tracking is a powerful marketing tool which allows you to track and evaluate the traffic entering and exiting your website. It provides an exhaustive record of every visit allowing you to make informed decisions about the efficiency of your site and the effectiveness of your advertising strategies.

It describes your customer's journey and provides valuable insights into the thought processes informing that journey.

It tells you what's working and what not, leading to potentially significant savings on fruitless and inefficient advertising.
Without the need for specialist knowledge or training you can quickly and efficiently boost your profits, cut your costs and maximize your ROI.
In an increasingly crowded and competitive marketplace, the value and potential of Conversion Tracking to your company or business is difficult to overstate.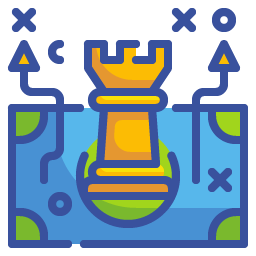 The Role of Conversion Tracking in Web Analytics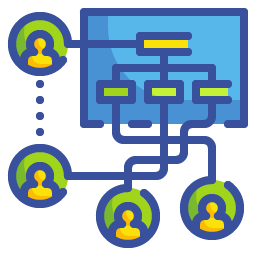 Conversion Tracking is essential to Web Analytics. It provides the oxygen of intelligence that allows the analytical engines to live, breathe and spew forth the mountains of information so revered by marketing analysts.
It enables you to understand your customer's behaviour. It tells you which of your advertising strategies are working and which aren't.  It informs you whether or not your goals are being met, or whether they're falling short of your projections and expectations.
It allows you to make informed and data-driven decisions on which areas of your business are working and which may be in need to of improvement.
Want to make more revenue?
Setting up Conversion Tracking with Google Tag Manager
Google Tag Manager is an incredibly powerful tool used for tracking web conversions and has become an essential element in the toolkit of any serious internet marketer.
Setting up Conversion Tracking with Google Tag Manager involves a few steps but shouldn't intimidate anyone who knows their way around a computer keyboard.
Users will need to create a Google Tag Manager account and set up their tracking code. Once this has been done, the user will be able to add tags to the site tracking. These tags are snippets of code which, when added to your site enables the user to track a variety of events such as clicks, page visits and form submissions.
Google Tag Manager can then generate detailed reports on your conversion data allowing you assess and evaluate your website's performance.
Analysing your Conversion Tracking Data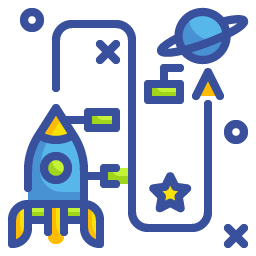 Once you have familiarised yourself with your Google Analytics webpage, accessing and analysing the data becomes incredibly easy. Analytics can be exhibited in a variety of different formats such as graphs or reports, creating a user-friendly environment in which to view your websites strengths and weaknesses.
Presenting this vital information in a simple, pictorial and printable fashion allows you to quickly and easily identify the effectiveness of advertising strategies such as email campaigns and Social Media marketing.
These reports can be downloaded, printed and distributed to other parties involved in the marketing process. Google Analytics will render the most obscure and detailed reports into an understandable and easily digestible format.
Want to make more revenue?
How to Optimise your Conversion Tracking
With a little practise Conversion Tracking can become an extremely effective and practical tool. By studying your conversions you can learn what elements of a web pages are working, and which need improvement. With a little creative thinking you can even guide and orchestrate a visitors experience as they move through your website. The information gleaned from Conversion Tracking will allow you take your visitor on a journey, guiding and prompting them to the pages that your data indicates will be most likely to yield a positive outcome.
Conversion Tracking will enable you to calculate and anticipate your customers needs, turning their visit to your site from a gruelling marathon into a pleasant and enjoyable excursion. As your experience and competency increases, so the versatility and the efficiency of this powerful tool increases.
Strategies for Improving your Conversion Tracking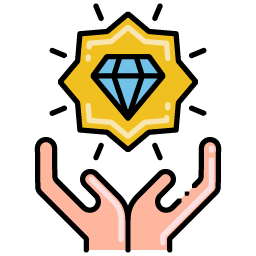 Once you have opened this box of delights there are a myriad of ways to improve and refine your strategies.
Identifying your goals is a key component in developing effective methods to achieve your mission. With the profusion of stats, reports and figures at your disposal, it is important to zero in on the relevant metrics to ensure that you are moving towards, rather than away from your objectives.

Develop a very clear idea of what those objectives are. Whether you want your visitor to buy a product, sign up for a newsletter, or download a form, it is important to have a clear roadmap and to keep your headlights pointing in the right direction.
Marketing strategies such as A/B testing and Conversion Tracking across multiple channels can yield valuable information, which may subsequently influence your messaging, email compositions, and the use and positioning of CTAs.
Want to make more revenue?
Resources for Learning More About Conversion Tracking
The world of website analytics can be a daunting and intimidating place for newcomers to this garden of earthly delights. The simple proliferation of facts and figures can be bewildering to the inexperienced traveller trying to navigate its endless corridors. Yet help is only a short step away for those needing a guiding hand or a simple nudge in the right direction.
The internet is full of online resources such as courses, webinars and ebooks. The reluctant readers out there can immerse themselves in a plethora of video tutorials or audio lessons. Whatever your chosen medium, a learning resource is never more than a few clicks away.
And if all of these still leave you feeling like a stranger in a strange land, you can log on to a host of blogs and forums dedicated to website tracking. Here you will be able to ask questions, trade ideas and benefit from the experiences of others like yourself, working in this new and exciting environment.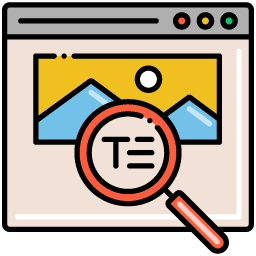 Can I Track my PPC and SEO Users?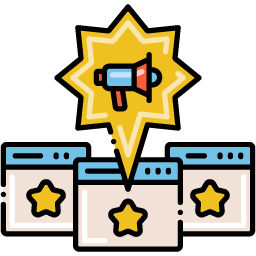 For many businesses who operate online it is important to be able to track and monitor the various methods used to drive traffic to their website. Who is visiting your site? Where are they coming from? How long did they stay? The questions proliferate along with the means of answering them.
Technologies such as PPC can often be expensive and require careful supervision to ensure that they are providing value for money.
SEO today has become almost a pre-requisite for commercial websites vying for customers in an increasingly competitive marketplace.
Fortunately, as these new technologies emerge, the technologies to utilise and exploit them emerge alongside them.
Google Analytics is a great place to start. This remarkable resource provides tools which enables you to track where your visitors are coming from and what keywords they used to find your site. It can provide a wealth of stats on how effectively your PPC strategies are working, allowing you to fine tune your marketing campaigns and target your users more effectively.
Additionally, there are a variety of online tools that can help you track the performance of your campaigns in real time. They allow you to monitor activity and track conversion rates, giving you a clear and concise picture of how well your strategies are working.
The internet is a veritable toolbox containing all the tools you will need to achieve your goals so don't be afraid to use them. PPC and SEO have become vital elements in the drive towards online commercial viability. Use them to your advantage and it could mean the difference between survival and extinction.
Want to make more revenue?
The legendary Chinese general Sun Tzu famously stated "Keep your friends close, and your enemies closer". A modern interpretation of this might be "Keep your friends close, and your customers closer".
The more you know about your customers – the way they think, the way they feel, the places they go – the more accurately you can target and implement your marketing campaigns.
Conversion Tracking and Google Analytics provide a window into the lives and the minds of these people enabling you to reach, motivate and influence their actions.
They provide a free and easily accessible toolkit to optimise your marketing strategies – increasing awareness, increasing downloads, increasing sales, and ensuring that your website visitors experience becomes a mutually rewarding experience.
By current estimations there are around 12 – 24 million ecommerce sites across the entire globe, all jockeying for position in a frequently hostile environment. Analytics can provide the information and intelligence to give you the vital edge that dictates whether you sink or swim.
Under every website runs a rich seam of treasured information. So what are you waiting for? Pick up your spade and start digging!

Want to make more revenue?