There are very few people who would argue that a strong website is not an asset to any business. Having a nice and user-friendly website may have become almost standard by now, but that does not mean that it is something you can take for granted. In fact, even the most popular websites will lose visitors if they don't continue to meet users' expectations. This goes double when considering the importance of conversion rate as part of your business strategy. It doesn't matter how beautiful or user-friendly your website is if nobody stays on it long enough to see those things. There are many ways to improve your conversion rate as well as other elements related to website performance, such as page loading speed and user experience. Here are four tips that can help you achieve all of these:
Be clear about your user's intent
The first thing you should do is consider the user's intent. What do people usually want to do when they visit your website? Is it to buy something, sign up for a trial, learn more about your product, or get customer service? For instance, if the user's intent is to learn about your product and sign up for a trial, the call-to-action button should be the "sign up" button. However, if their intent is to buy something, it should be "buy now" or "shop now".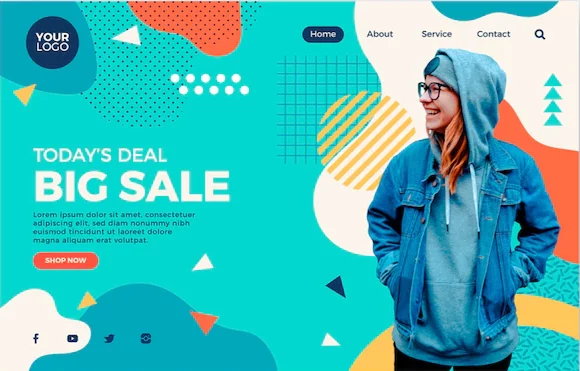 Make your call-to-action buttons stand out
The next thing is to make your call-to-action buttons stand out when the time for them to shine comes. This means that you have to use colours that are bright, bold, and attention-grabbing. Generally, blue and green are the colours that you should use when making your CTAs. However, there are instances when a different colour is more appropriate. For example, if you're using a green button to promote a specific product, you may want to change it to blue because that colour is usually associated with the idea of trustworthiness. If your button is blue but you want it to stand out even more, try using a white font instead of a black one.
Test and track your ad campaigns
Another way to improve your conversion rate is to test and track your ad campaigns. To do this, you need to keep track of the keywords related to your products or services that users are searching for. You then need to use that data to create ad campaigns that will show up when those users are browsing the Internet. You need to test the ways in which you are implementing your ad campaigns so that you can see what works best for your business. For example, you may want to test the length of time that the ad campaign runs for. When it comes to testing and tracking your ad campaigns, there are certain tools that you can use. For instance, you can use Google's AdWords to track your campaign's performance.
Run A/B Tests
Another thing you can do is run A/B tests on your website. An A/B test is a method of marketing that involves testing two different versions of a single element against each other to determine which one works the best. For instance, you can run A/B tests with your headlines, images, or even the copy. You can also use A/B tests when it comes to choosing colours for your website. You can use one colour for the control group and another for the variation group to see which one performs better. When you run the test, you will see that using the "call to action" element is the most important tool when it comes to improving your conversion rate.
Test, test, and test again
Finally, you can also improve your conversion rate by testing, testing, and then testing again. You can do this by trying out different elements on your website to see which ones work best. For example, you can A/B test your colour scheme, headlines, and even the copy on your pages. You can also try out different variations of your website to see which one works best. This can be as simple as changing the order in which your pages are displayed on your site. You can also try changing the design or layout of your pages by testing different versions. Be sure to test everything from colours to the placement of your images and buttons. This way, you can identify what elements work best for your website and which ones don't.
Conclusion
A successful website is one that meets the needs and expectations of users. However, achieving this is easier said than done. This is especially true if you want to improve your conversion rate. To do this, you need to understand your users' needs, make your call-to-action buttons stand out, and test and track your ad campaigns. By following these tips, you can improve your conversion rate and turn your website into an asset for your business.